DESTINATION EXPERT: OOGIE BOOGIE BASH HALLOWEEN PARTY COMING TO DISNEY CALIFORNIA ADVENTURE®!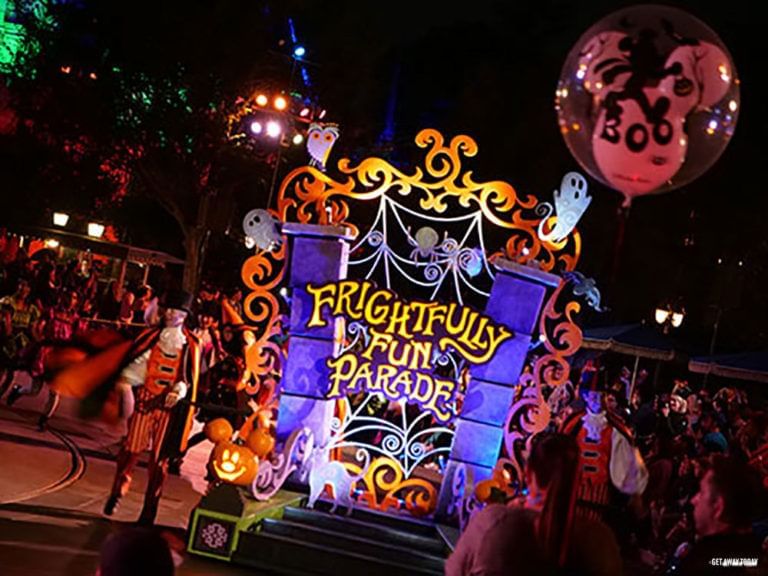 Disneyland® Resort has announced a brand new Halloween party coming to Disney's California Adventure® in September and October! Oogie Boogie, from Tim Burton's The Nightmare Before Christmas is bringing all the Disney Villains to Disney California Adventure® Park for an unforgettable night of fun. With Grand Legacy At The Park only being a 5 minute walk from the Disneyland® Resort, this is the perfect time to book with us!
This event is an after-hours, trick-or-treat event replacing Mickey's Halloween Party. Oogie Boogie Bash starts on September 17 through October 31, 2019, starting at 6PM. Select party dates are on Tuesday, Thursday and Sunday during Halloween time at Disneyland® Resort. You must purchase a separate event admission ticket to attend this magical party. Your Oogie Boogie Bash ticket allows park entrance three hours before the bash on Tuesday and Thursday nights, or four hours before on Sunday nights and October 29 and 31, 2019. All guests are encouraged to dress in costume during Oogie Boogie Bash!
That's not all that's coming to the Disneyland® Resort during Halloween. Experience Villainous!, a new "World of Color" show, exclusive to the Oogie Boogie bash. This immersive tale shows guests that there's a little villain in all of us. Take a walk through the wickedly transformed Redwood Creek Challenge Trail, complete with lighting, projections, sounds and special effects. Guests can also enjoy treat trails where they may trick-or-treat under the eye of iconic Disney Villains. Keep the excitement going and join DescenDance, a dance party in the Backlot area of Hollywood Land, based on Disney's Descendants movies.  The guest-favorite, "Frightfully Fun Parade", will be headed to Disney California Adventure® Park for the first time with mischievous villains ready to create trouble throughout the parade.
With only a five minute walk to Disneyland®, Grand Legacy At The Park is your one way ticket to all the Halloween adventures! You can purchase your Disney Park tickets by clicking here or through our friendly guest service team, allowing you to spend more time trick-or-treating, not waiting in line. Grand Legacy At The Park will be in Halloween spirit all month long with our FIFTH Flicks movie event! After a long day of trekking in the resorts, guests can retreat back to our rooftop restaurant & bar to enjoy a classic Disney Halloween movie.
Start planning your spooky adventure with a reservation at Grand Legacy At The Park and let us be your home-away-from-home this Halloween season!