FOODIE GUIDE FOR YOUR NEXT DISNEY TRIP!
Delicious eats at the Disneyland® Resort!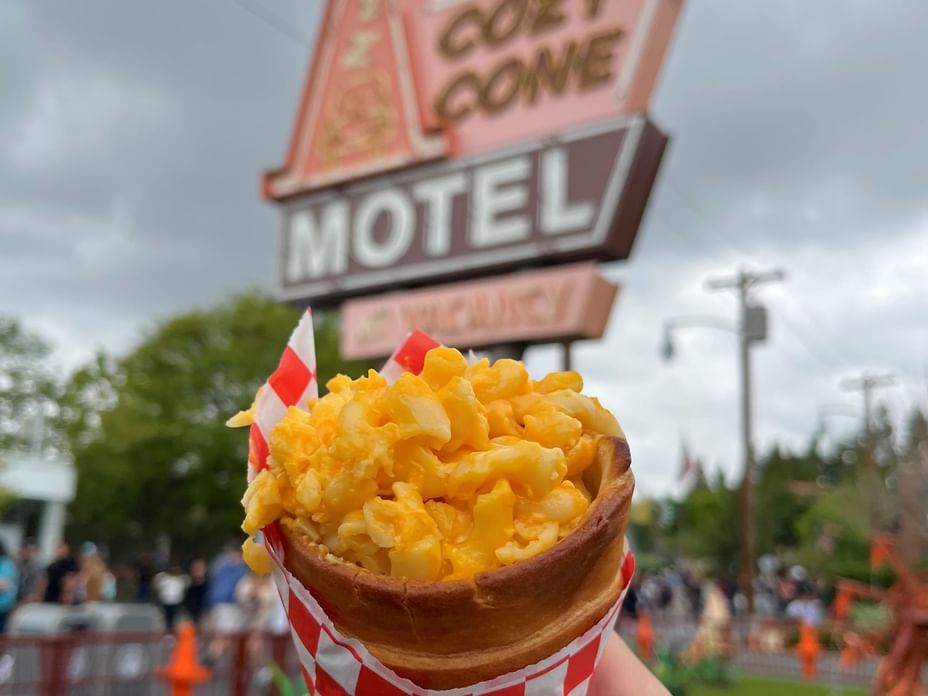 Let's start with the classics! A very popular item offered at the Disneyland® Resort are Churros! A delicious quick and easy snack to fuel you through a day at the parks. Disneyland® is known for having a wide variety of churro flavors – including the classic cinnamon sugar!
Turkey Leg: This delicious offering can be found at Edelweiss Snacks, right near the Big Thunder Mountain Railroad
Dole whip: Get a refreshing, pineapple dole whip at the Tiki Juice Bar near the Jungle Cruise inside of Disneyland® Park. Looking for other flavors? The Tropical Hideaway near the Tiki Juice Bar offers other flavors such as Watermelon, Chamoy Mango, and regular Mango.
Mickey-shaped Pretzel: You can find these delicious snacks by Big Thunder Mountain Railroad, It's A Small World, Space Mountain, or the Refreshment Corner on Main Street U.S.A inside Disneyland® Park!
Corn dogs: Disneyland®'s hand-dipped corn dogs are found on Main Street U.S.A at the Little Red Wagon in Disneyland® Park or at the Corn Dog Castle in Disney® California Adventure Park.
Mickey Beignets: Last but not least, the famous Mickey Beignets are a must try on your next Disney® trip! These sweet and soft treats can be found at the Mint Julep Bar in Disneyland® Park.
If you've tried all the classics, the Disneyland® Resort is constantly releasing new foodie treats! Be sure to stay connected with us on social media to find the latest foodie guides at the parks!