TRICK-OR-TREAT!
Halloween at the Anaheim Resort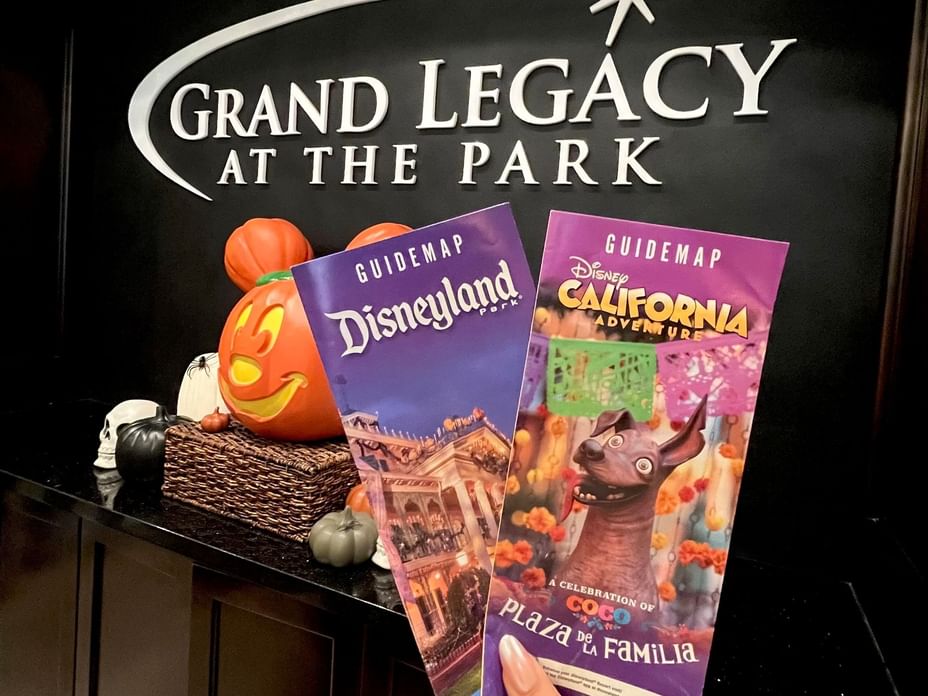 Halloween On Harbor Walk
Staying at Grand Legacy At The Park during the spookiest weekend of the year? We invite you to Trick-or-Treat along Harbor Walk this Monday, October 31st from 3PM - 8PM. Simply show your hotel room key and say "Trick or Treat" for some fun and spooky treats from each location!
Pluto's Pumpkin Pursuit
Become a pumpkin hunter and find 13 hand-painted pumpkins throughout the Downtown Disney® District, inspired by a different Disney® character. In order to participate, you must purchase a map and stickers at a gift shop to help you search for these pumpkins. Whether you decide to be a certified pumpkin hunter or not, return your map to redeem one of four mini pumpkin pails.
SCAREolers
If you like christmas carolers then you are in for a treat! Disney® presents…The SCAREolers, a frightfully fun acapella group. Enjoy their performances Friday through Sunday evening.
Halloween Treats
No Halloween is complete without plenty of treats! Enjoy pumpkin-spiced treats and savory dishes throughout the Disneyland® Resort and Downtown Disney® District.
Pumpkin Patches
And if you haven't yet – carve some time for a pumpkin patch! For local pumpkin patches, visit our recent blog on Things To Do In Orange County This Fall.
Be sure to join the skele-fun of seasonal sights, sounds, sweets, and shopping galore this weekend! Happy Howl-oween!