5 REASONS TO BOOK GRAND LEGACY AT THE PARK FOR YOUR NEXT FAMILY STAYCATION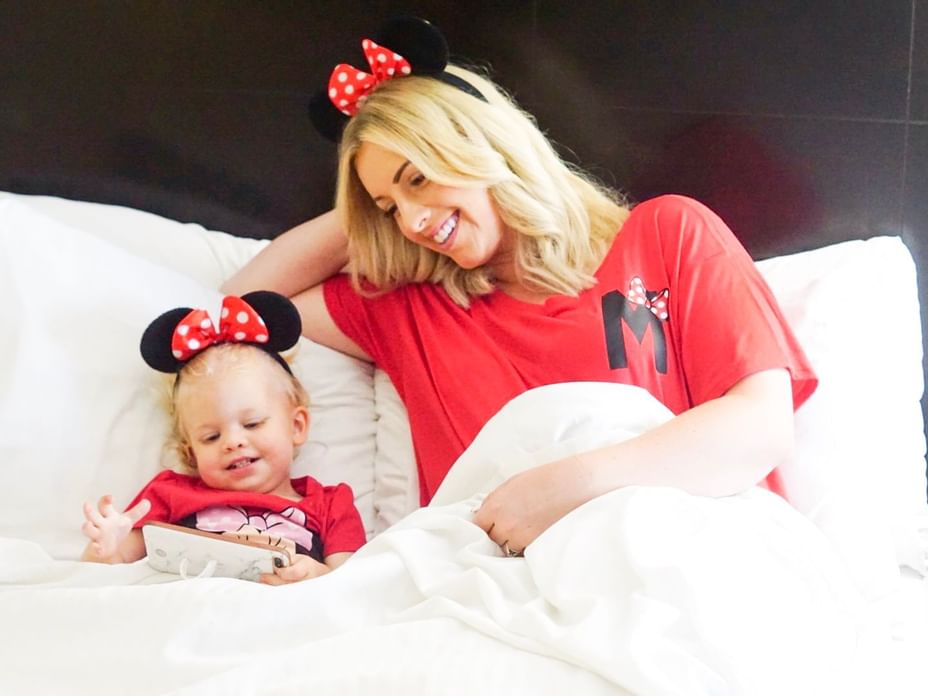 Welcome to Grand Legacy At The Park! Where families come to celebrate with us and be part of the story. After the holiday blues can sweep over us and tend to leave us feeling in a rut, but don't worry! We have the perfect solution for you! Introducing our Rooms Division Manager, Byron Camacho. Byron has been part of the Grand Legacy team for 4 years and knows a thing or two about how to make the most of spending your time with us. As Byron put it, "One of the advantages of living in the heart of Anaheim is that you don't have to travel far to feel like you're on vacation. When you need a quick getaway from the hustle and bustle of everyday life, head over to Grand Legacy At The Park, and we'll take care of the rest for you and your family!"
Here are five reasons to book Grand Legacy for your next family staycation:
1) YOU DON'T NEED OT LEAVE THE HOTEL
If you want to check-in, drop your bags in your room, and move as little as possible, you're in the right place! Avoid everyday hectic worries and stay in! Between the heated pool and hot-tub, Splash Zone area for the kids, you won't be bored for a second!
2) UNLESS YOU WANT TO
Fortunately, Grand Legacy At The Park is situated directly across the street from the Disneyland® Resort! You and your family will find themselves placed in the middle of all the fun and excitement in less time than it took for Alice to click her heels and wish she was back home in Alice in Wonderland! Don't worry about parking, fees, or anything of that sort – both theme parks are a quick five minute walk from us!
3) SEE THE CITY LIKE NEVER BEFORE
The stunning views from The FIFTH, Anaheim's Only Rooftop Restaurant & Bar, are unlike any other! Take in the sights from the 5,000 sq. ft. Rooftop that overlooks the Disneyland® Resort and enjoy having a front row seat to one of the best firework display shows in the nation! Enjoy delicious food, let the kids order from the kids menu, and experience a live show with performances taking place Tuesday – Saturday.*
4) DINE IN OR OUT
There is always something for everyone to try and enjoy when you stay with us. Conventionally located steps from your guest room, find yourself in our front courtyard with delicious and easy food options to dine in or take back to your room with you! Start your morning with an acai bowl or delicious smoothie tea from Bobatopia, stop by Jimboy's Tacos for delicious tacos and family packs, and round out your day at Pizzaterian, with plenty of choices to choose from!
5) EXPERIENCE WORLD CLASS SERVICE
Here at Grand Legacy At The Park, we pride ourselves in putting our guests first. Your family should feel relaxed from start to finish and we are here for you! Our friendly Guest Service Team can book reservations and make recommendations for wherever you'd like to go, while our staff goes above and beyond to make sure your stay is everything you need.