Experience the Disney® Magic: Your Approved Hotel Near Disneyland®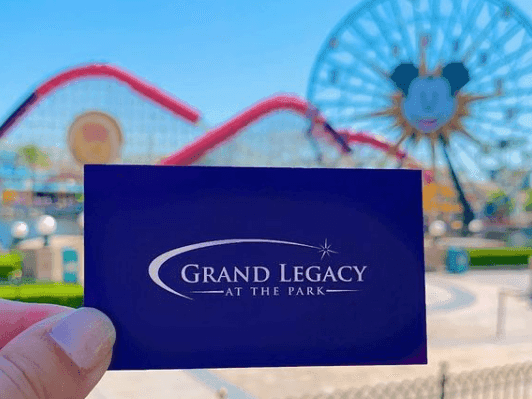 We understand that a trip to the Happiest Place on Earth should be accessible to all, and we take pride in being a Disney®-approved, Good Neighbor Hotel® that fits your family's travel style, size and budget!
What is a Good Neighbor Hotel®?
Good Neighbor Hotels® are quality accommodations that are located near the Disneyland® Resort that have received a Disney® stamp of approval.
Why Grand Legacy At The Park?
We are located across the street! Depending on your group and walking pace, Grand Legacy At The Park is about a 5-7 minute walk to the Disneyland® sign! We are dedicated to providing each and every one of our guests an exceptional experience with all the comforts of home.
We have a large selection of room types which feature a mini-refrigerator, microwave, tea/coffee-maker, and complimentary Wi-Fi. You can learn more about our rooms HERE.
We understand the importance of catering to families and after a day of adventure, we encourage guests to unwind in our comfortable air conditioned rooms or cool off at the pool and splash zone.
Grand Legacy At The Park is your gateway to unforgettable adventures and cherished memories. See what the talk is all about as we invite you to Be Part of the Story