COURTYARD EATS, TREATS, AND MORE!
Local eateries, convenience stores, and scooter rentals near the Disneyland® Resort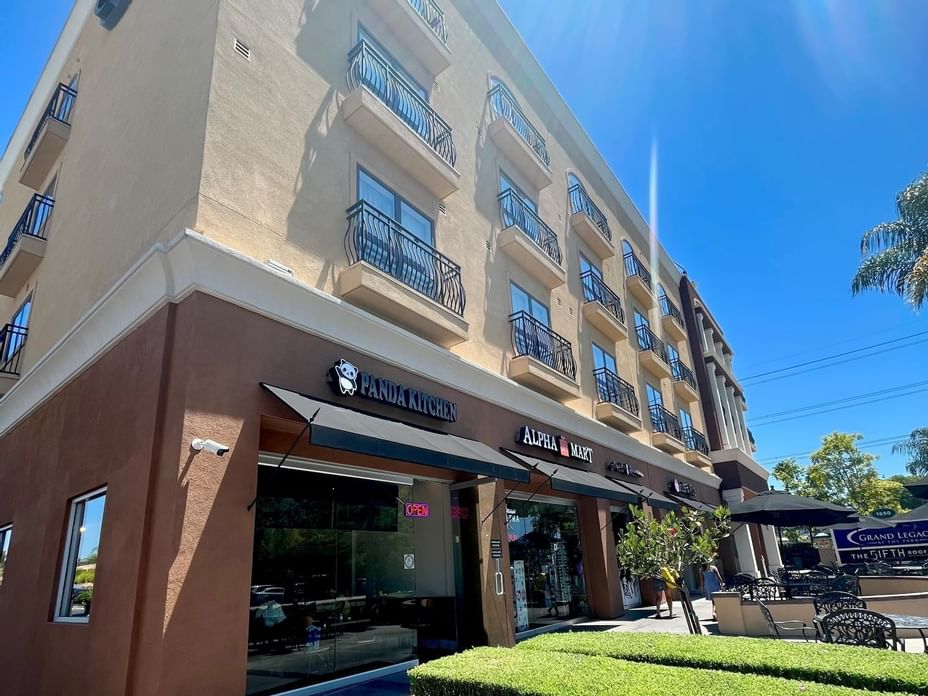 Alpha Gift Mart
Alpha Gift Mart is a great convenience store offering snacks, drinks, and supplies for a great price. This is the perfect spot for grabbing any emergency items you may have left at home! In fact, if you forgot to purchase a souvenir from the parks, visit Alpha Gift Mart to choose from plenty of options!
https://www.yelp.com/biz/alpha-gift-mart-anaheim
Pink Pig Boba & Pizza
Pink Pig Boba & Pizza serves a variety of delicious milk teas, fruit smoothies, and pizza by the slice. Guests can enjoy refreshing flavors from Chi Chi Mango, Strawberry Guava Smash, and Pineapple Express! OR enjoy classic milk teas such as Thai, Taro, and Matcha. Open from Monday - Sunday, 12:30AM-10PM.
https://www.pinkpigbobapizzaca.com/
Panda Kitchen Anaheim
Panda Kitchen is a Chinese restaurant serving a wide array of fine traditional Chinese dishes including Orange Chicken, Mongolian Beef, House Fried Rice, and more! Open from Monday - Sunday, 12PM -11PM.
https://www.pandakitchenanaheim.com/
Anytime Hawaiian
In Ancient Hawaiian time, an "Ali'i" was a High Chief or King that led its people. To date, King Kamehameha, also known as Kamehameha the Great, was the founder and first ruler of the Kingdom of Hawaii. Anytime Hawaii aims to serve food, fit for a King and invites you to experience the joy and culture of Hawaii through their food and love of Aloha!
https://www.anytimehawaiian.com/
D&R Mobility
Make your vacations more convenient with D&R Mobility! Offering scooter and stroller rentals less than five minutes from the Disneyland® parks! D&R Mobility also delivers to hotels nearby for no cost at all! Visit https://dandrmobility.com/ for more information.